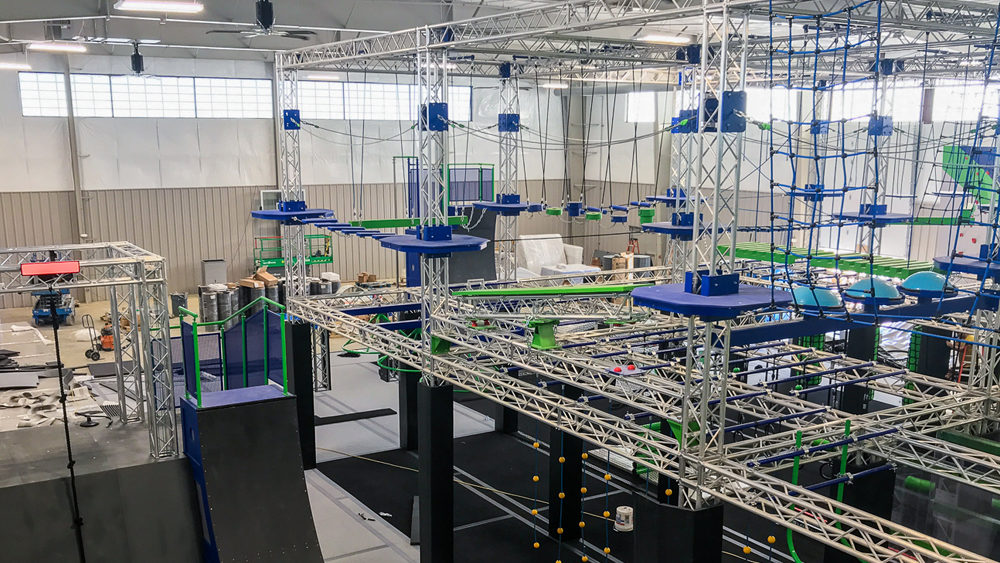 Along with our obstacle courses, climbing walls, and speed runs, we are very exciting to bring an indoor ropes course and zip line to Central Illinois. Outdoor ropes courses are only available when the weather is nice and you have to fight the elements just to get started. We've taken those concerns away and will have our ropes course available throughout the year.
Work is nearing completion on the Ropes Course, but you can really see things coming together. Along with the Ropes Course, our Indoor Zip Line also saw some major progress this past week. We can't wait to see you taking a trip from one end of our building to another.
Event Packages
We've also finalized our event packages and party packages. From birthday parties to corporate team-building events, there are options for teams of all sizes. Reach out to us to inquire about what would be best for your team.
Before You Arrive
In order to make the most out of your Iron Coyote experience, there are a few things you'll want to do ahead of time.
Sign the official waiver. Each individual will need to submit the waiver.
Hydrate! You're certainly going to be burning some calories once you arrive. Be prepared to get the most of your visit.
Wear proper shoes.
Get directions! We're located at 4113 Oakland Avenue in Bloomington. This is on the east side of town, right off of Towanda Barnes Road.
Iron Coyote Email Newsletter
If you're looking for the latest information and exclusive offers, be sure to sign up for the Iron Coyote Email Newsletter.
---