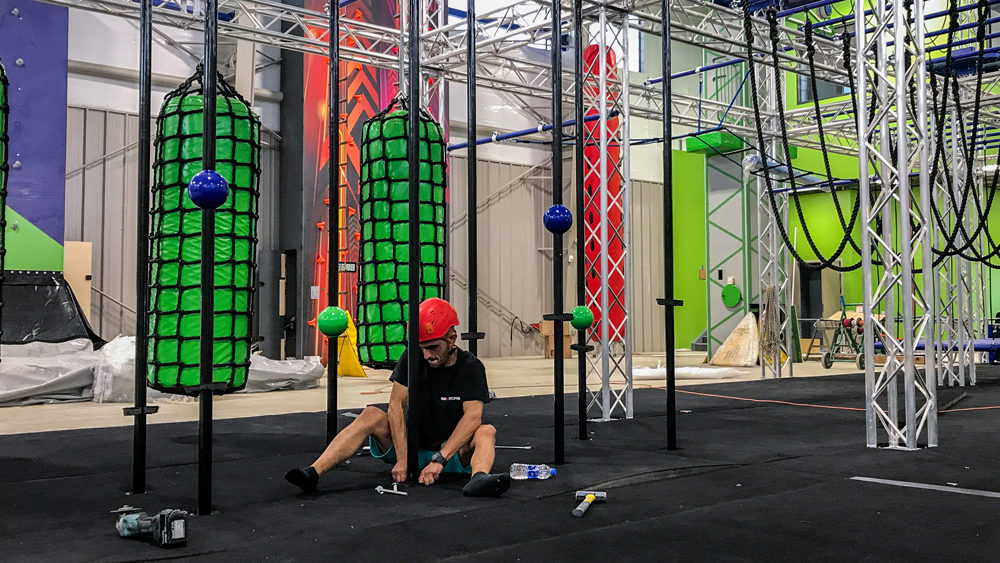 The hot and humid weather hasn't slowed things down during construction of Iron Coyote Challenge Park. Each and every day we continue to see progress thanks to all the hard working crews.
We will be able to announce our opening date soon, but until then we wanted to take you behind the scenes a bit to show you how things look on the inside.
Iron Coyote Email Newsletter
If you're looking for the latest information and exclusive offers, be sure to sign up for the Iron Coyote Email Newsletter.
Speed Runs and Climbing Walls
The equipment for the various speed runs are being installed and we are very excited with how they are turning out. It is exciting to see these go from concept to reality in just a matter of days, and at times, hours of work. Photos only can capture so much, but once you step foot inside Iron Coyote, you'll instantly capture the energy these put off.
Rope Course Attendant
We have hired much of our staff, but we are still looking for a few Rope Course Attendants. Unlike some of our other positions, this one does require you to be 18-years-old or older.
The Indoor Ropes Course is going to be one of our most popular elements. This is your chance to join the team and lead the efforts behind this unique attraction in Central Illinois. Apply for the position today and be sure to select "Ropes Course Attendant" in the application.
Apply for Ropes Course Attendant
Iron Coyote Waiver
While we're putting the finishing touches on everything, you can get ahead of the game and sign our official waiver. A signed waiver is required for each and every individual who wants to get in on the fun. Each waiver is good for one year. It just takes a few moments to get signed up!
---